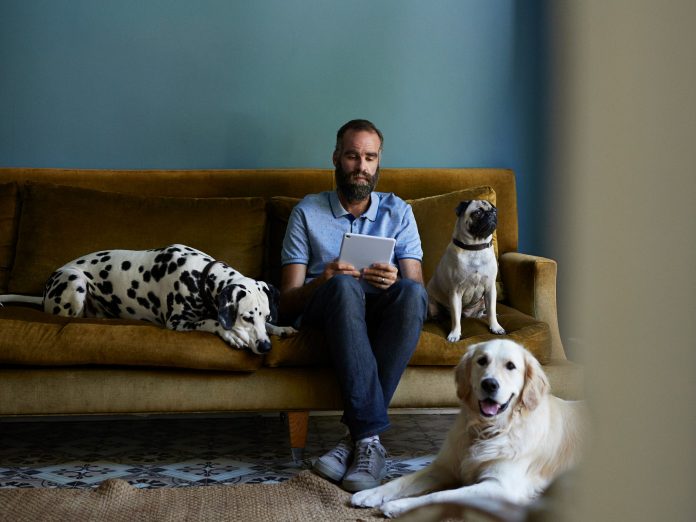 MY DAUGHTER IS part of the 15–20 percent of students and adults living with a language-based learning disability. According to the International Dyslexia Association, these individuals have some or all of the symptoms of dyslexia, including slow or inaccurate reading, poor spelling, poor writing, or mixing up similar words and numbers.
Once we diagnosed her dyslexia, I understood she needed the help of assistive technology to learn at a rate on par with her classmates, but I wasn't sure where to start. In honor of Dyslexia Awareness Month this October, I reached out to several assistive technology experts to find out what technology they recommend for facilitating and improving reading, writing, spelling, and math.
Here's what Jamie Martin, Assistive Technology Specialist at the New England Assistive Technology Center and Karen Janowski, Assistive & Educational Technology Consultant at EdTech Solutions and co-author of Inclusive Technology 365 recommend. Although Janowski offers one caveat:
"Keep in mind there are pros and cons to all assistive technology and there isn't one miracle app, You may have to try a few before you find the best solution for you or your child."
"It's a fantastic service where you can follow along with the text as you're listening, which is important for kids with dyslexia," says Martin. A human voice reads the text, which some kids find easier to listen to than a computer-generated one.
Ask your school's special education coordinator to provide you with a free membership. If your school doesn't offer one, you can buy the service for $11.25/month.
Bookshare
Bookshare is a government-funded program that provides free access to electronic or ebook text and digital texts to people and students with disabilities. It's free for anyone K through 12 in the United States, and adults can buy access for $50/year.
Because Bookshare operates under a copyright exemption, you have to show a Proof of Disability (POD) form or documentation from the school.
Martin recommends Bookshare based on its extensive library, including many textbooks kids need for school. But, it's only digital text, so you'll have to use a text-to-speech tool to read the text out loud. Bookshare links to several reading tools, including Dolphin Easy Reader, Speech Central, Capti Voice, and Voice Dream Reader.
Speechify also deserves an honorable mention. It's a well-designed app for students and adults alike, and it's free with in-app purchases. You can scan a book, import a PDF, download from Google Drive, and sync across all your devices. Janowski says her 31-year-old dyslexic son swears by the app.
Apple or Android Device Settings
Check the settings on your Apple or Android device. By default, the text to speech option is turned off.
For Apple devices, go to Settings, select Accessibility, then Spoken Content to turn text to speech on.
For Android, go to Settings, select Accessibility, then text-to-speech output.
Digital Scanning Pens
C-Pen Reader, Scanmarker Air, Ectaco C-Pen
Also called reading pens, these tools use optical character recognition software to capture text and send it to your computer or mobile device. Use it as a highlighter to scan written material and then read or manipulate it digitally. Some pens will read the text out loud as you're scanning.
Reading pens are particularly helpful for reading handwritten material not available through programs like Bookshare or for mild dyslexics who struggle with multisyllabic words but don't need all text read out loud.